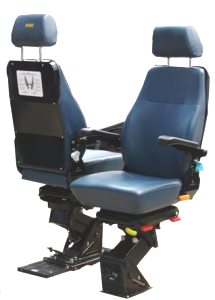 Bremshey FA416AW - Seat Refurbishment Program
LSA specializes in the refurbishment and/or repairing of the Bremshey FA416AW seat. We have worked closely with our clients to identify many problem areas with this particular seat model, and LSA offer effective solutions to rectify these inherent problems.
Independent tests have proven, in many cases, our refurbished Bremshey FA416AW seat will out-perform and outlast a newly manufactured seat.
Refurbished Bremshey FA416AW Cushions & Covers:
Our cushions are manufactured here in Australia from a high density material with superb comfort and high life expectancy, as well as meeting all the relevant fire standards. The wedge shaped sides are unique in design and assist in prolonging the life of the cushion.
Our vinyl is flame bonded and backed with graphite, giving comfort and strength, with the added advantage of improved fire characteristics. 32oz & 45oz Heavy Duty vinyls are also available.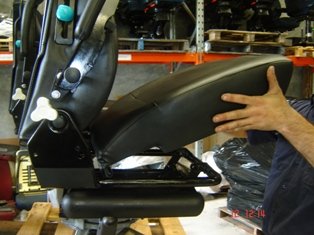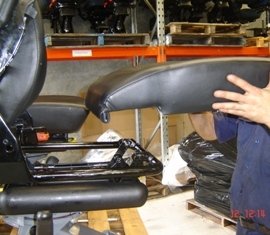 LSA cushion is moulded with cavities in the underside to allow the fitting of steel cushion support straps, eliminating the protrusion of the height riser bar through the cushion.
LSA has recently introduced the Quick Change Cushion. This allows the cushion to be changed in less than 5 minutes by a layman, without the removal of the seat from the cab.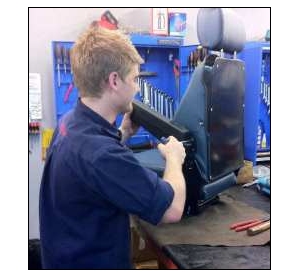 Refurbished Bremshey FA416AW Arm Rests:
The exclusive LSA Unifit range is manufactured in Australia, giving us total control over design and quality. It is manufactured in 3 key components –
pivot or seat adaptor; made from unbreakable 10mm steel plate.
steel adjustable arm; a fully serviceable unit
poly foam pad; moulded foam rubber allows for quick change in 2 – 5 minutes. Low cost replacements available.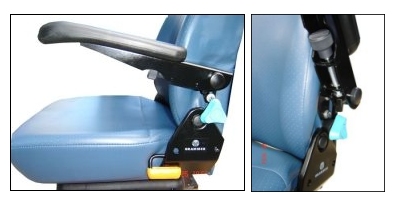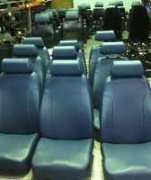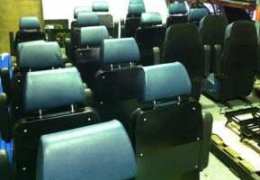 Refurbished Bremshey FA416AW Mechanical Suspension & Turntable:
LSA shock absorbers are manufactured with a longer shaft and with the addition of a threaded nut, the alloy head can be positively locked, spreading the load over a larger surface. This gives added support and extends the life of a shock absorber.
Our girders are Australian manufactured from 4mm steel. The addition of support gussets welded around the axle tubes, giving extra strength; assist in the reduction of twisting, cracking and breaking of the welds on upper and lower girders.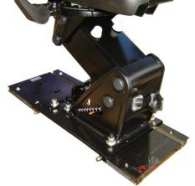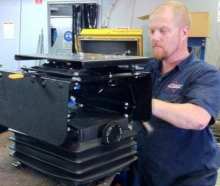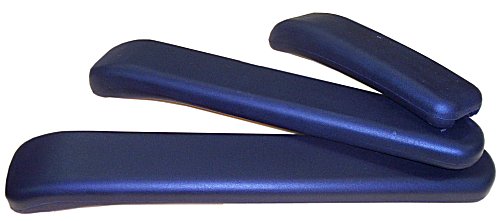 LSA axles are also manufactured here in Australia from 4140 flash chrome and machine spiggotted on the flange end. We machine a locating spigot on both axle and flange for positive location and apply a solid weld. Machine self lubricating bushes are used on all axle applications. As a complete refurbishment, these improvements greatly reduce breakages of the flange.
LSA turntables have a bearing spacer stamped from nylon which holds twice the quantity of chrome steel balls which in turn distributes the load more evenly, resulting in less damage and indentations in the bearing raceway
Locomotive Seats Australia is a service orientated company. Purchasing new products, refurbishing worn products or spare parts - we offer complete product support with our in house mechanical and upholstery workshop facilities.